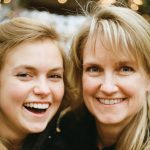 Parent's Resources
Parental/Guarantor awareness and participation helps to ensure that your student has a positive experience here at Current Midtown. On this page you will find information and links to assist you with your initiative as a well-informed and engaged parent/guarantor.


William and Mary OFF CAMPUS HOUSING RESOURCES
William and Mary Off-Campus Housing Resources; Key On-Campus Resources, Transportation Options, Safety

Pay Rent online
You will need log-in credentials for your student's account. Automatic payment options are available.

If you don't already have a Guarantor Login, please email leasing@currentmidtown.com to request a log-in.

Frequently Asked Questions
We make it our mission to make sure your Current Midtown housing, transition, and overall experience the very best it can possibly be!

Boost your Students Credit Rating
Help establish your student's positive credit rating – this can be done by simply reporting your rent payments to RentalKharma.com!
Learn More
Or call 720.307.1466
What should my student remember to bring to college?
Cooking Utensils – pots, pans, etc
Kitchenware – cups, plates & eating utensils
Spices, Napkins & Paper Towels
Bedroom – blankets, sheets & pillows
We provide a full size bed (76" long, 54" wide), mattress & frame/headboard
TV w/ HD Compatible tuner & surge protector
Bathroom – shower curtain, bath mat/towels/washcloths
Computer & accessories
Clothing hangers, iron & ironing board
Laundry detergents