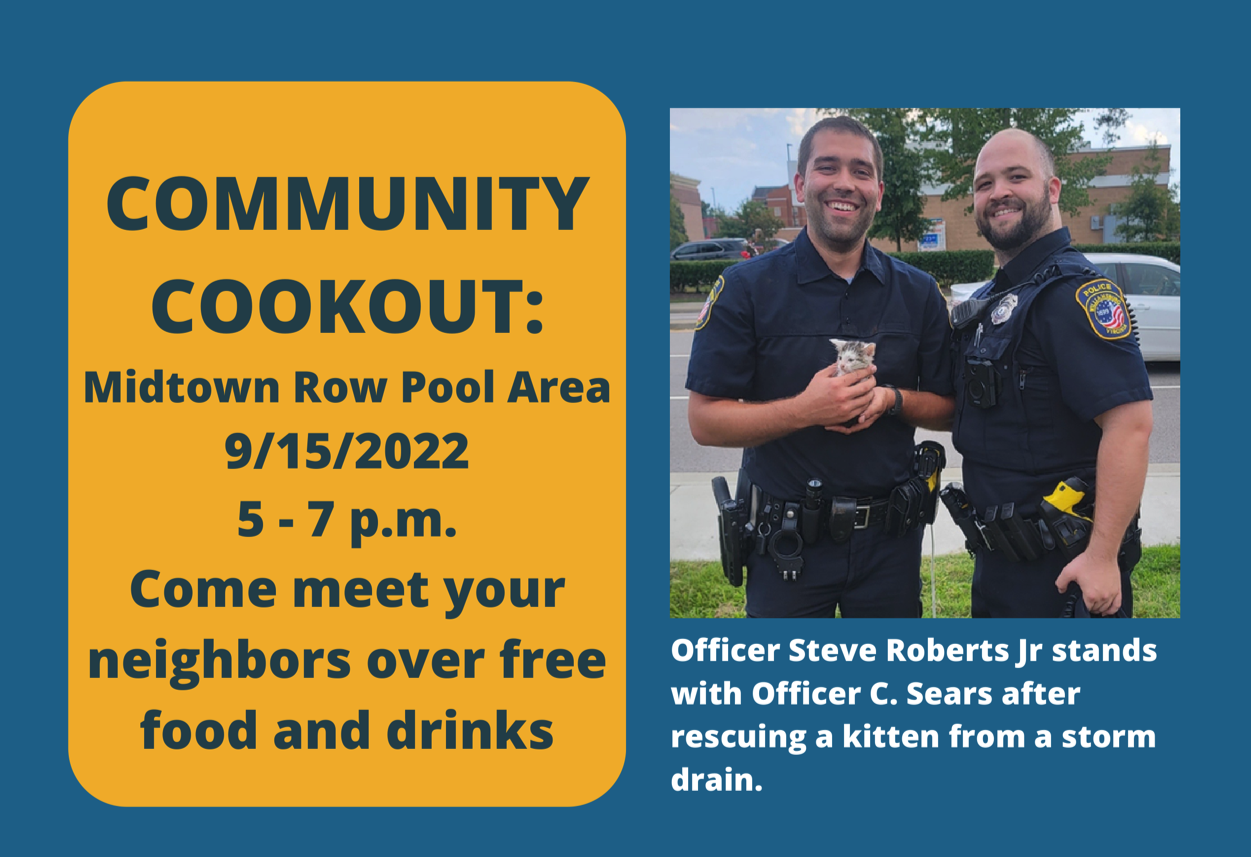 Clubhouse / Pool Party Sponsored by local law enforcement!
Come meet / greet and eat with your Williamsburg City Police Department during a sponsored community clubhouse/pool party.
Our dedicated police department will be providing hamburgers/hotdogs/chips/drinks and more! Stop a minute to grab some grub and introduce yourself. 
This event is open to residents and their guests. Please RSVP so we can make sure we have enough food/drink for all.